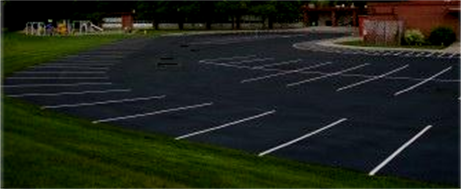 Commercial and Residential Blacktop Sealing & Paving
7068 State Route 20 Waterville, NY 13480
Ph: 315-269-7431 Fax: 315-841-3355
cell: 315-269-7431
e-mail: ryan_wilcox@yahoo.com
LLC
Service Areas:
Waterville, Sangerfield,Hubbardsville, Earlville, Sherburne, North Norwich, Norwich, New Berlin, Lebanon, Georgetown, Nelson, Utica, New Hartford, Bridgewater, West Weinfield, Brookfield, Edmeston, Richfield Sproings, Cherry Valley, Oneida, Sherrill, Canastota, Sylvan Beach, Syracuse and surrounding areas... Driveway Sealing, Driveway Repair Patios and Side Walks, Paving and more!

Wilcox Sealing is a full service asphalt maintenance company covering all of NY. Since 2002 Wilcox sealing has provided quality work along with commercial grade products such as sealmaster and crafco. Our skilled workers pay close attention to detail to assure customer satisfaction. We are family owned and operated with the owner on every job.

In addition, Wilcox Sealing provides; Blacktop paving and sealing, line striping, crack filling, asphalt repair, catch basin repair, commercial snow plowing/property maintenance,
mini-excavating and landscaping.
If you have any questions or would like to request a quote please feel free to contact by phone, e-mail or fill out our request form on our contact us page.

Benefits of sealing:
- Beautifies pavement
- Prevents oxidation
- Resists gas/oil
- Cuts down on maintenance costs

SEALING:
The key to protecting your blacktop investment is to apply a thick coat of sealer every 2-3 years. Wilcox Sealing uses only top grade sealers , and all products are environmental friendly. The most commonly used sealers with are business is coal tar and asphalt emulsion.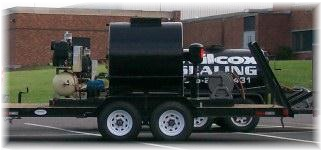 Set up an appointment today!
We have all your Asphalt maintenance needs including:
Coal tar asphalt sealer
Sealer Additives
Hot and Cold Crack Filler
Franklin Striping Paint
Aquaphalt Pot Hole Repair

Store Hours:

Day

Hours

Monday

7:00AM - 4:30PM

Tuesday

7:00AM - 4:30PM

Wednesday

7:00AM - 4:30PM

Thursday

7:00AM - 4:30PM

Friday

7:00AM - 4:30PM

Saturday

7:00AM - 2:00PM
Sunday
7:00AM - 12:00PM